In Sweden, "Swedish Massage" is also known as "Classic Massage". It represents a classic treatment that represents Western standards to Massage.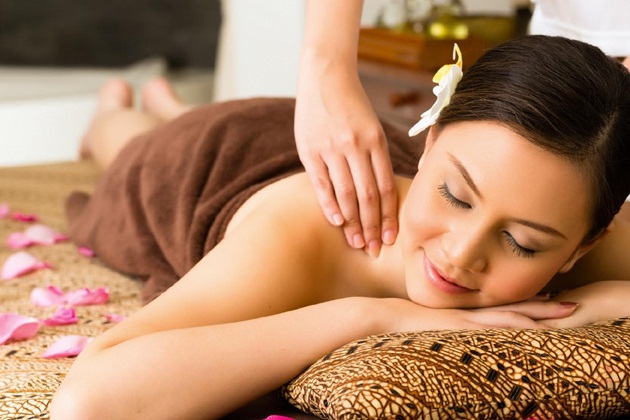 Benefits of Swedish Massage
Different Swedish massage techniques are designed to improve your circulation, soothe your muscles and help you feel more relaxed.
Swedish massage uses softer strokes on bones and more delicate parts of the body, and stronger strokes, in areas with more muscle. How to adjust the intensity of the impact makes Swedish Massage become more comfortable than ever.
Besides relaxing therapies, Swedish Massage also has other uses such as
Reduce muscle fatigue by eliminating toxins
Improves circulation by increasing the flow of oxygen in the blood
Enhance flexibility for ligaments and leg tendons
Good stress relief or relaxation
The note when Swedish massage.
Before you go, check with the SPA center about what you should wear: The spa center may provide disposable underwear. If you are afraid to take off your clothes, don't worry: your technicians will be an artist of professional clothes drying techniques. The oils and lotions used in massages can stain the fabric, so it's best to choose something old if you wear your own clothes.
As with all treatments, inform your therapist about any medical conditions you may have and tell them if you are – or just think you may be – pregnant. .
Limit eating and using stimulants before using Da Nang Massage service
What is the Swedish Massage process?
Your massage may last about 60 or 90 minutes. Your therapist will give you time to undress and lie down on the massage table, often padded for extra comfort, where you can cover yourself with a towel. You do not need to be completely exposed at any point; History technicians see a part of your body where they focus the massage process. If you are worried about something, feel free to say it.
Your therapist can assess your skin at the start of treatment and choose essential oils or lotions that suit your skin type. She will massage these things into your body with a series of strokes and techniques specific to your body part and what you want to achieve; For example, these can be long strokes, gliding on your back to help you relax, or kneading or rubbing shoulders to relax any knot. The treatment takes into account fragile or soft areas of your body, so it must be comfortable and gentle.
Some therapists like to play music during a massage, as it can help you relax. Don't be afraid to say if you don't want it – or really if you're not happy with anything else in the treatment room. Becoming satisfied with your surroundings is important for relaxation and will help you to enjoy being immersed in the massage.
Let's talk Most therapists are very sensitive to the extent to which their customers want to communicate and will restrict or encourage conversation accordingly. Some people like to talk a little bit; others do not. It does not matter as long as you are comfortable, relaxed and receptive.
After that, you will probably feel quite relaxed and maybe even sleepy, so give yourself plenty of time to relax. Enjoy the feeling of having every muscle on your body gently stretching and smoothing out.
Different types of Swedish massages
Because Swedish massage is one of the classic forms of massage, its features and techniques form the basis for many other treatments. Check to see what spa you choose to offer, but here are some treatments that may include Swedish massage:
Dual massage for couples
Aromatherapy massage
Hot stone massage
Deep tissue massage
Attractive advice!
It is a good idea to spend 20 minutes in the sauna before your Swedish Massage. It warms and relaxes your muscles preparing them nicely for an even deeper and more relaxing experience.
All massages can make you feel thirsty and need to go to the toilet more than usual – this is because the massage causes your lymphatic circulation to occur and your body is flushing toxins. Drink plenty of water later when you slowly drift back to planet Earth
——
Green Spa & Wellness Da Nang – Best Spa Da Nang
Add: 26 Lê Văn Lương, Phường Thọ Quang, Quận Sơn Trà, Đà Nẵng
Email: greenspawellnessdanang@gmail.com
Phone: 0888658668
Fanpage: Green Spa & Wellness Da Nang